Post
Blog Design Refresh
Apr 6 2015 · by

Grant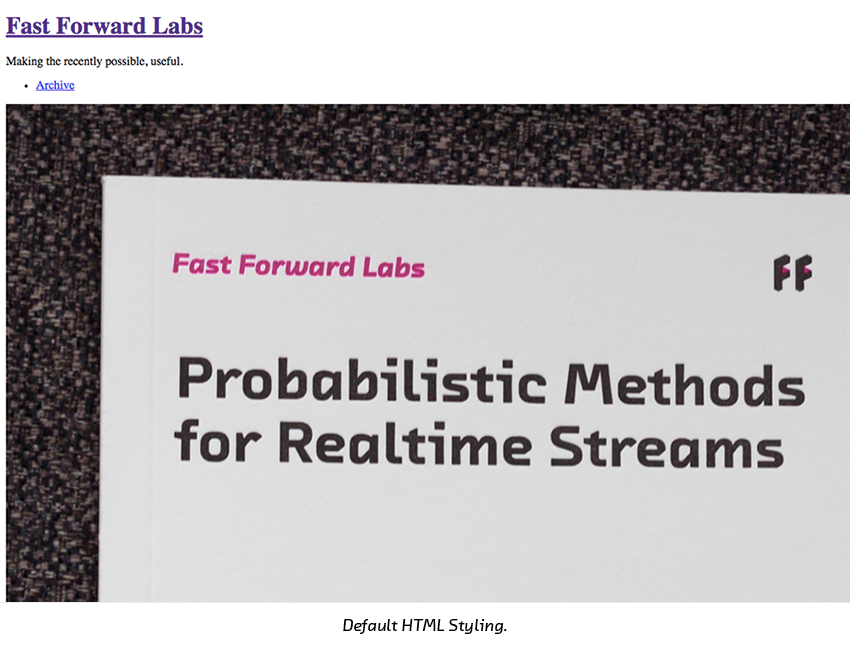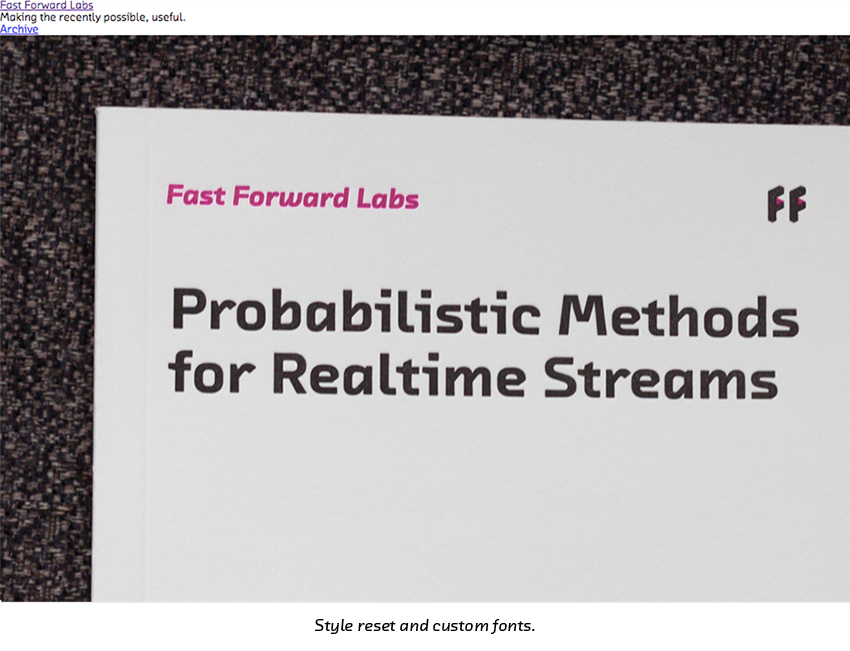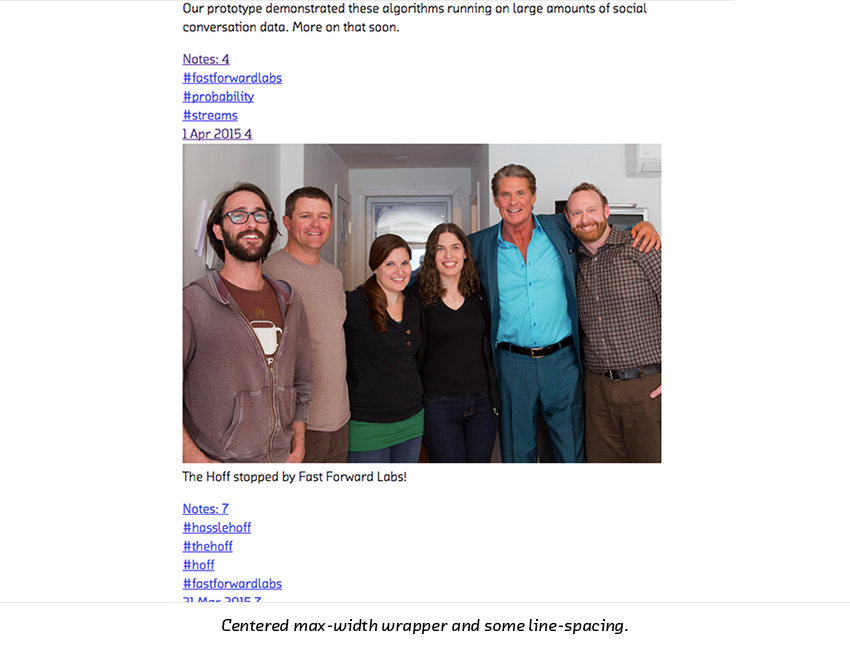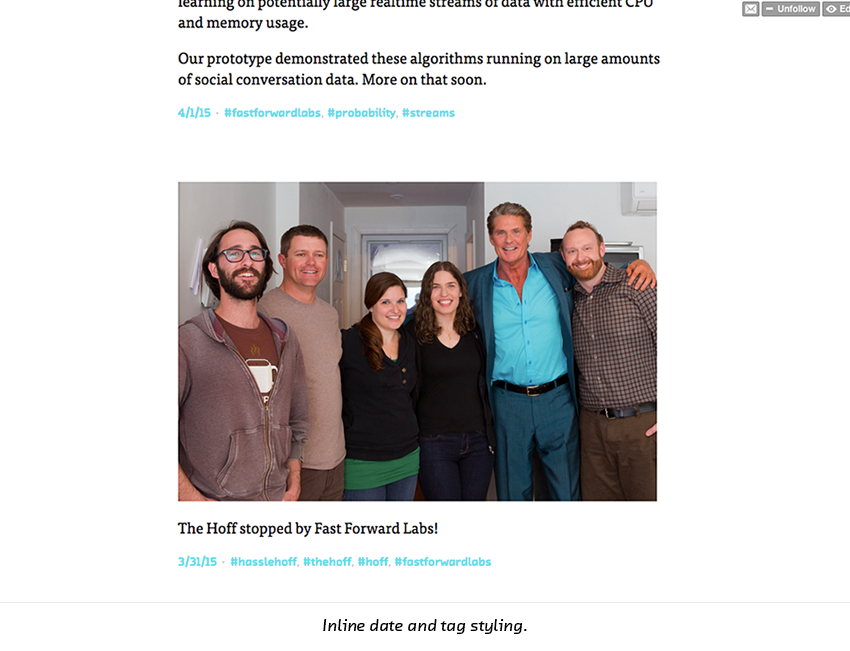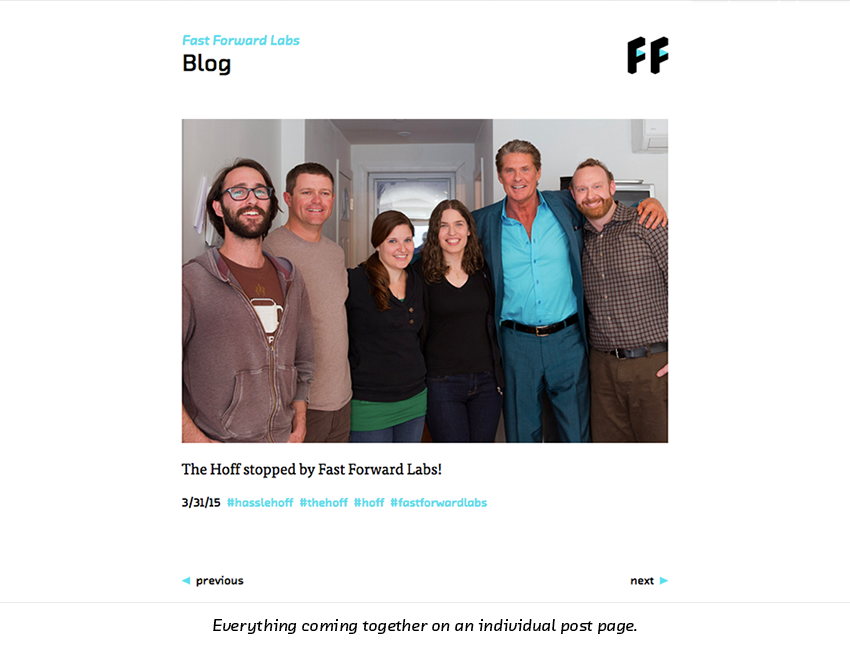 It's restyled blog day here at Fast Forward Labs! Having wrapped up our second report, I (Grant, Fast Forward Labs designer-dev) am now spending some time putting our web presence in order. The real big piece of that is a revamped Fast Forward website, which should be out next week, but as a warm-up today I worked on getting our blog into shape.
I wanted to keep things clean and simple (to go with the grain). In the screenshots above you can follow the process from the default HTML styles to a simple, more readable site with some Fast Forward personality.
I used wxrod's Tumblr HTML5 Blank Theme to get started, and had a much easier time adjusting things thanks to Jan Drewniak's tip to use a public dropbox link as an updateable stylesheet host.
- Grant