Talk Slides
Practical Deep Learning
Mar 13 2017 · by

Micha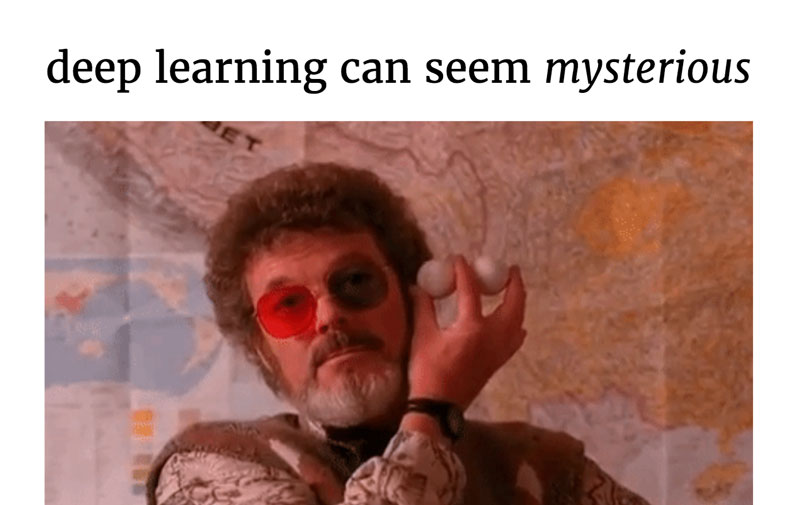 Micha's talk demystifies deep learning. View the slides.
Our research team spent last week in London hosting sessions and workshops about applied machine learning at the QCon conference. Micha Gorelick gave a talk about building a working product with Keras, a high level deep learning framework. He started by explaining deep learning at a conceptual level (describing neural networks like universal approximation theorems to approximate arbitrary functions by iteratively tuning weights and biases on training data) and then showed the code and design decisions we used to train and deploy our model for automated text summarization. During this talk, he also situates Keras alongside other tools, like Tensorflow, MXNet and Theano, in the in the deep learning framework ecosystem.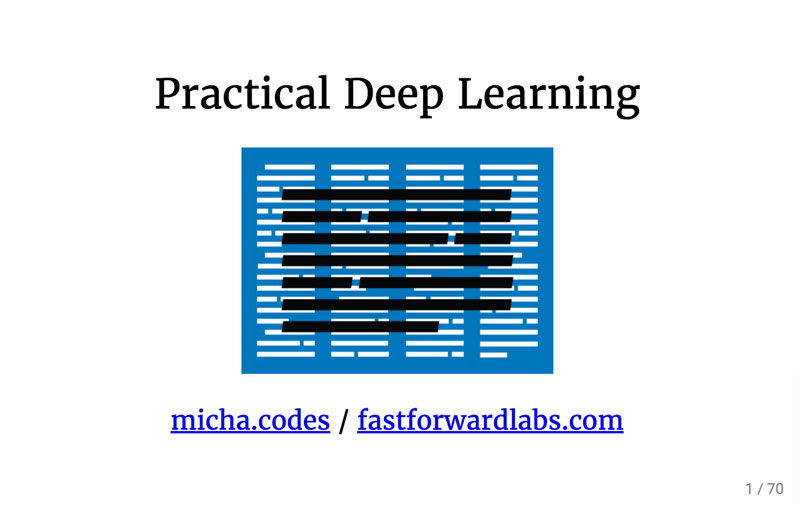 You can check out his slides on his site.
Trees, Layers, and Speed: Talking Optimization with Patrick Hayes

by — In a modern twist on Claude Shannon's Theseus, SigOpt explains optimization by teaching a mouse to solve a randomly generated maze The learning of machine learning refers to the process of updating and tuning the parameters of a model. For example, if we take the function f(x) = ax^2 + bx + c, learning would mean to change the values of a, b, and c so that our function does a better job desc...

…read more

Predicting NYC Real Estate Prices with Probabilistic Programming

by — Probabilistic Real Estate is a prototype we built to explore the New York City real estate market. As explained in a previous post, we used probabilistic programming's ability to incorporate hierarchical models to make predictions across neighborhoods with sparse amounts of pricing data. In this post, we'll focus on how we designed the prototype to capitalize on another strength of probabilisti...

…read more

Bias in Knowledge Graphs - Part 1

by — Introduction This is the first part of a series to review Bias in Knowledge Graphs (KG). We aim to describe methods of identifying bias, measuring its impact, and mitigating that impact. For this part, we'll give a broad overview of this topic. image credit: Mediamodifier from Pixabay Motivation Knowledge graphs, graphs with built-in ontologies, create unique opportunities for data analytic...

…read more